Dr. Tomicka N. Williams, President
Dr. Tomicka N. Williams is an Assistant Academic Department Chair over Criminal Justice and Fire Science at Purdue University Global. Dr. Williams earned a Ph.D. in public policy and homeland security from Walden University, an MPA degree from Nova Southeastern University, and a BS in political science/public administration from Florida Agricultural and Mechanical University. She is an experienced professional in bridging the gap between security awareness, training, research, and human resource. Her research interest is Human and Nonhuman agents in homeland security, crisis communication systems in K-12 and higher education, diversity and inclusion in Homeland Security and Emergency Management. Additionally, she enjoys supporting organizations in developing materials and training for employees to meet the need of internal and external customers.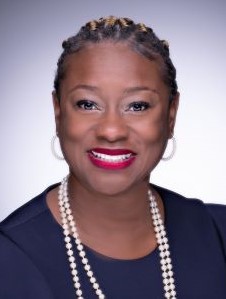 Dr. Chalonda Smith, Vice-President/President-Elect
With more than 25 years of experience in both the public and private sectors, Dr. Chalonda Smith provides management consulting designed to leverage evidenced-based best practices. Dr. Smith offers a unique blend of cross-functional skills to a diverse population of clients. She has worked in various fields including mental health, residential, juvenile justice, local government, state government, and community-based care centers. As the former Chief Strategy Officer for Clayton County Board of Commissioners, she lead the strategic direction of the county. Dr. Smith continues to advocate for people on a broader scope by changing policies and assisting agencies in changing communities.
Chalonda Smith earned her PhD in Public Administration with a concentration in law and public policy at Walden University. She is a member of ICMA, American Society for Public Administrators (ASPA), Vice-President-ASPA Georgia Chapter, NACo, Leadership Clayton, Women of Clayton County, Southern Crescent Rotary Club, and Delta Sigma Theta Sorority. She is currently working on becoming a Certified Management Consultant as well as a PMP (Project Management Professional).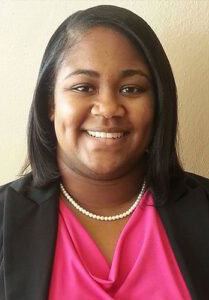 Dr. Michelle L. Lofton, Treasurer
Michelle L. Lofton is an Assistant Professor of Public Budgeting and Finance in the Department of Public Administration and Policy at the University of Georgia. She received her Ph.D. in Public Administration at Syracuse University, in 2018. Her core research agenda investigates financial tools used for public cash flow management and the impacts of fiscal institutions on government finances, especially during periods of recession or financial uncertainty. Dr. Lofton's substantive research topic interests include subnational public financial management, state and local budgeting implementation, and the intersection between public finance and public management. Given these research areas, she teaches graduate student courses in public financial administration and public management.  
Dr. Lofton's publications appear in Public Budgeting & Finance, Public Finance Review, Municipal Finance Journal, International Journal of Public Sector Management, and Journal of School Choice. Professionally, Dr. Lofton serves the professional community as an Association for Budgeting and Financial Management Executive Committee Member (2022-2024 term) and Treasurer for American Society for Public Administration Georgia Chapter (2021-22 and 2022-23 terms).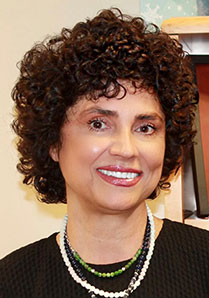 Dr. Otilia Iancu, Past President
Dr. Otilia Iancu is Professor and Chair of the Department of Political Science and Public Affairs (DPSPA) at Savannah State University. Dr. Iancu earned a Master of Public Administration (MPA) degree from the University of Kansas and Ph.D. in Public Policy from the University of Arkansas. Dr. Iancu assumed the role of President of American Society for Public Administration – Georgia Chapter (ASPA – GA) for the 2021 – 2022 term. Her research interests are public policy diffusion, the use of social media by nonprofits and governmental organizations, and nonprofit management. Dr. Iancu taught at Savannah State University since 2012 and served as the Coordinator of the MPA Program since 2015. She is committed to student success, growing the number of students in the MPA Program and the DPSPA as a whole, and to SSU.
Dr. Iancu also serves as faculty advisor for SSU's Model United Nations and Model African Union student organizations and SSU's MPA's Graduate Association of Public Administration.
Her favorite quote: "One important key to success is self-confidence. An important key to self-confidence is preparation." ~ Arthur Ashe