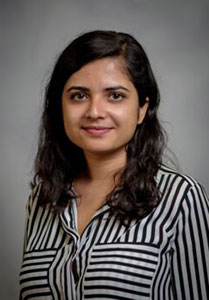 Dr. Richa Adhikari, Council Member
Dr. Richa Adhikari is the Strategy Analyst at the Clayton County Board of Commissioners' Office of Performance Management. She earned her PhD in Public Management and Policy from Georgia State University in 2022. Dr. Adhikari is the lead in spearheading strategic priorities for the departments in the county. Using Envisio, a performance management software, she monitors each department's progress on strategic priorities and assists with data visualizations of performance. She is the liaison between the Board of Commissioners and the department heads to create a cohesive, county-wide strategic plan. Her research interests include the use of technology to engage stakeholders and gain organizational outcomes for nonprofit and public organizations.
ASPA-GA 2022 – 2023
Outreach Committee
Dr. James Beeks, Council Member
Dr. James Beeks earned a Ph.D. in Public Policy from Walden University with a concentration in U.S. Constitution, a Master of Arts degree in Public Administration from Troy State University, and a Bachelor of Arts degree in Geography from North Carolina Central University. Dr. Beeks has taught a variety of graduate and undergraduate criminal justice and public administration courses. This included experience as a doctoral mentor and developed course assessment methodologies for graduate and undergraduate courses. Dr. Beeks has served on the ASPA-GA Council since 2012.
ASPA-GA 2022 – 2023
Special Events (Conferences and Events)
Del Bharath, Council Member
Del Bharath is an Assistant Professor at Savannah State University. She has been an ASPA member since 2015, when she participated in the International Young Scholars program in Mexico. She has also presented research at ASPA conferences and has served on the board of ASPA Nebraska. If appointed, Del looks forward to working with ASPA Georgia to find ways to engage students and practitioners to the organization and find meaningful ways to bridge theory and practice.
ASPA-GA 2022 – 2023
Research and Scholarships Committee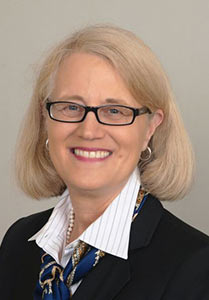 Dr. Karla Drenner, Council Member
A native of Charleston, West Virginia, Karla has lived and studied in various regions throughout the U.S. Karla earned a Bachelor of Science in Health Physics from West Virginia State College. She received a Master of Business Administration from Fontbonne University, and a Master of Science in Environmental Science from Southern Illinois University. She was awarded a Ph.D. in Public Policy Analysis and Administration from St. Louis University and completed her second Ph.D. curriculum in Occupational Safety & Health from LaSalle University.
She was elected to the Georgia House of Representatives in 2000, where she is in her 10th term sitting on five legislative committees, including the Rules, Health & Human Services, Natural Resources & Environment, Energy, Utilities & Telecommunications, and Small Business Development committees. Also, she serves as the chair of the DeKalb County House of Representatives' legislative delegation.
As a 2011 alumna of the Harvard University Kennedy School of Government's Senior Executives in State and Local Government Program, Rep. Drenner, along with faculty and participants worked on real-life case studies addressing one of the most frequently cited problems of public officials: how to create and engage in public discourse about difficult subjects.
In addition to her duties in the General Assembly, Dr. Drenner is a graduate professor for Purdue University Global, where she teaches in the public administration program. She has taught at several other higher education institutions, including DeVry University, where she taught both graduate and undergraduate courses.
ASPA-GA 2022 – 2023
Special Events (Conferences and Events)
Kydra Finn, Council Member
Kydra Finn has worked in Clayton County, Georgia for over 15 years. Currently, she is the Chief of Staff for the Office of the Solicitor-General of the State Court of Clayton County in Jonesboro, Georgia. Prior to serving in this capacity, Ms. Finn worked in the office as the Administrative Manager. She was the office's lead Subject Matter Expert in workflow processes and a part of the transition team to upgrade the County's case management and information system.
Ms. Finn is a native Floridian who earned a Bachelor's degree in Political Science/Public Administration and a Labor Relations Certificate in Human Resource Management from Florida A&M University and worked in Staff Development and Training for the Florida Department of Corrections before moving to the Metro-Atlanta area. Since moving to Georgia, she earned a Master's in Public Administration with a concentration in Human Resource Management from Troy University. Ms. Finn worked as Senior Probation Officer and Office Manager for Detention Management Services and Sentinel Services Inc. of Georgia before coming to Clayton County government.
Ms. Finn has several years of training experience in the criminal justice/legal field and the areas of professional and administrative development. She has written office policies and procedures, developed performance improvement plans, and created training modules. She has served on the training faculty of the Prosecuting Attorney's Council of Georgia as a guest presenter in their training webinar series.  Ms. Finn is a 2019 Clayton County Grassroots Leadership graduate and a current member of the American Society of Public Administrators. She enjoys community activities, traveling, and a good murder mystery.
ASPA-GA 2022 – 2023
Fundraising and Membership Committee
Dr. Catherine Foster-Rowell, Council Member
Dr. Catherine Foster-Rowell is the Councilwoman for District 1 of the City of South Fulton and served as the first Mayor Pro Team. Currently, she is employed with Fulton County Schools. She has also worked in the nonprofit sector and served as Executive Director of Operation PEACE; Senior Government Grants Manager for Families First; and Senior Program Director with Enterprise Community Partners. Additionally, she has held leadership roles in a number of public-sector consulting firms to include Beacon Analytics, the Bronner Group, and MAXIMUS consulting firm. Dr. Foster Rowell is published and has served on numerous volunteer boards which include but are not limited to the Conference of Minority Public Administrators, National Forum for Black Public Administrators, and the National Coalition of 100 Black Women Metropolitan Atlanta Chapter. She holds a Bachelor's degree in Sociology and Social Work from Cleveland State University and a Master's of Public Administration and a Doctorate of Political Science from Clark Atlanta University.
ASPA-GA 2022 – 2023
Outreach Committee